TCAR Charities Annual Pickleball Tournament and Vendor Fair
Saturday, September 25, 2021
Description
Welcome to our First ANNUAL TCAR Fundraiser event to raise money for TCAR Charities Home Ownership down payment assistance program.
Round Robin Doubles Pickleball Tournament. Players will be matched up on skill level as much as possible.
Register Below:
Sponsors
Small T-shirt Logo Sponsor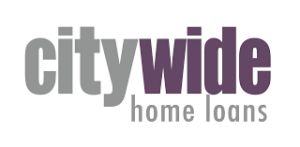 Citywide Home Loans
Ibex Home Warranty
Oquirrh Mountain Home Specialties
Medium T-Shirt Logo Sponsor
Athena Fox
Images
Elton Park Pickleball courts
400 N. Broadway



Tooele

,

UT

84074

United States



Saturday, September 25, 2021
Morning and Afternoon Tournament Times. Please Register for the time you would like to attend. Dual registration is allowed.
Categories
TCAR Charities Annual Event
Registered Guests
Brandon Armstrong
Andy Caldwell
Cory Caldwell
Elisa Canon
Amy Carney
Ken Carr
Ken's Partner Carr
Cody Dale
Ron Dale
Crystal Dana
david deherrera
Eden Deveraux
Lynea Galvin
Fallen Hammond
Addi Hansen
Cade Hansen
Lillian Harvey
Cecil Hawthorne
Cecil Hawthorne
Brad Hendershot
Synethia Kinsman
Larry Kramer
Jennie Larsen
Jenny Leato
Donovan Mamo
Gemarie Mamo
Brenda Oliphant
Dawn Quintana
Jacquelyn Rosas
Sena Spencer
DaNielle Spendlove
Jeralynn Sumner
Mike Sumner
Laurie Thompson
Paea Tone
Rosemary Tone
Siale Tone
Sitanilei Tone
JILL Walles
Angie Williams
Jim Wiseman
Lance Wynn
Rosalyn Wynn
Nate Young